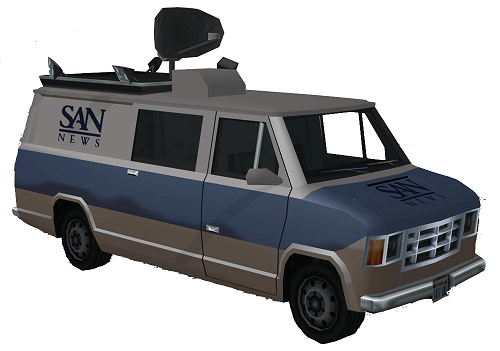 ​
11:32 AM Saturday, May 11, 2019, Pacific Standard Time (PST)
​
At approximately 3:00 AM this morning, Police in Liberty City arrested high-profile Vice City attorney Suki Ito for public nuisance and disturbance of the peace.
Ms Ito was reportedly outside the Liberty Office of Law Firm Goldstein & Cohen hurling abuse at occupants who promptly contacted police. When police arrived on the scene, Ms Ito was allegedly drunk and proceeded to go on an ant-Semitic rant, referring to Jewish people as 'Blood Suckers', 'Kikes' and claiming that the State of Israel is 'The synagogue of Satan'. At one point Ms Ito allegedly picked up a brick and attempted to smash a window in an attempt to gain access to the building. It is understood that Ms Ito will be eligible to apply for bail on Monday Morning.
A Mr Elijah Cohen, believed to be a named partner at the Firm was a particular target of the the abuse, Ms Ito allegedly claimed he was guilty of sexual impropriety with female members of staff, and that illegal drug use was not only tolerated but a rampant practice in departments he supervised.
Elijah Cohen released a statement today via Twitter:
"Suki Ito is mentally ill and a drug addict who was recently dismissed from the firm after refusing to attend drug rehabilitation. I have every intention of protecting my reputation, and that of the firm against these vile false allegations. Since hearing of the incident last night I have been in contact with defamation Lawyers and will be pursuing appropriate legal action for these false allegations. Additionally as a Jewish American I was deeply hurt by the disgusting remarks that Suki Ito made regarding the greater Jewish community, and will be exploring possible legal action against Suki Ito for those comments as well."
This has been Jason Lane with San News, Liberty City.